Lynn Lemons Memorial Safari

Mammoth State Park
Cahokia Mounds
Keokuk Geodes

Highlights
MASTODON STATE PARK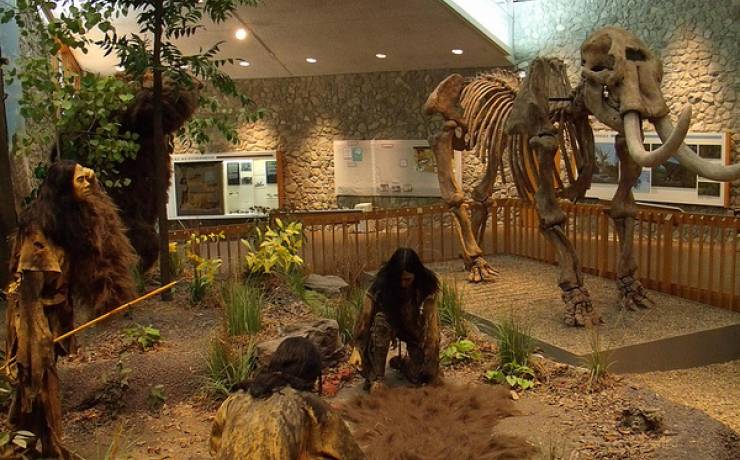 The site is the home of the Kimmswick Bone Bed, one of the most famous and extensive Pleistocene ice age deposits of fossils, including a number of bones of giant mastodons. Interpretative trails and picnic sites dot the landscape and a museum tells the natural and cultural story of the Clovis culture, which existed in the area before written history.
CAHOKIA MOUNDS STATE PARK
The Safari will visit the moundbuilders Indian city, just east of St. Louis in western Illinois. The population of the colony there is thought to have been larger than the city of London, England at that time. Many earthen mounds were built in the area, and nearby.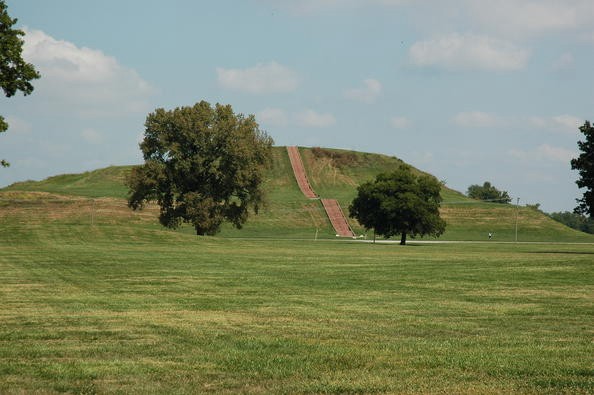 For a secular account of the Cahokia Mounds see this site: http://ngm.nationalgeographic.com/print/2011/01/cahokia/hodges-text
Camping facilities and motels are abundant in this area, which is close to St. Louis.
KEOKUK GEODES
Although geodes of different kinds are found all over the world, the greatest abundance and variety are found in the outcropping of the Mississippian lower Keokuk bed within a 70 mile radius of the intersection of the Mississippi and Des Moines Rivers. Southeastern Iowa is one of the state's best Geode collecting areas. Geode State Park in Henry County is named for the occurrence of the geode.
The large number of mineral inclusions and the exquisite crystal groups that they form have made the Keokuk Geodes the most beautiful and the most sought-after of all geodes by museums and collectors the world over. The most common size of Keokuk Geodes is about 3-4 inches across and sometimes reach 2 feet across and larger. Most Keokuk Geodes occur within a 35 mile radius of Keokuk.
"Keokuk geodes are found in the Warsaw formation. This formation is exposed in approximately a 50 mile radius around Keokuk, Iowa. This layer also extends into Illinois and Missouri.
NOTE: PROPER PERMISSION MUST BE OBTAINED BEFORE ENTERING THESE AREAS. MOST OF THE GEODE-BEARING CREEKS AND RIVER ACCESS LOCATIONS ARE ON PRIVATE PROPERTY.
More information about this safari can be found in the CSAMA July 2015 Newsletter.


Copyright: © 2023 by Creation Science Association for Mid-America (CSAMA)
Organization: The Creation Science Association For Mid-America
Copyright & Disclaimer Notice
Thursday - 06/01/2023